Art and Architecture
Drawings and projects from professional and personal work
Drawing
Sketching and detailed graphite drawings are hobbies of mine, I particularly love to draw plants and natural scenes. Recently, I have taken an interest in travel sketching. I have found that when I take the time to sketch and really pay attention to my surroundings, I can form a more vivid memory of my experience, and feel more connected to the places I visit.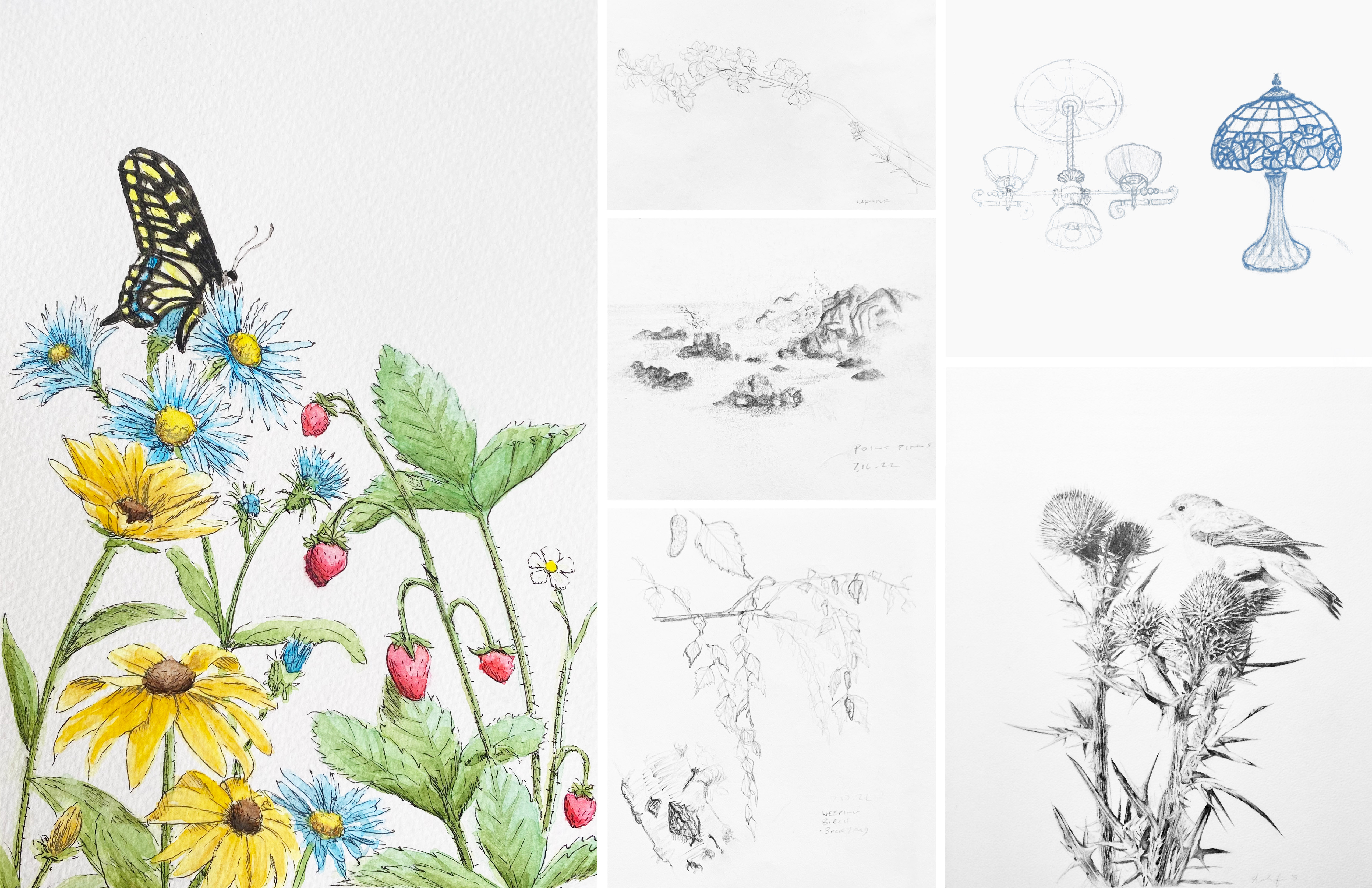 Architectural Sketches
In my free time, I often sketch original home floor plans and elevations, or details of buildings I have seen and love. When I am drawing floor plans I usually begin with a spatial concept and use grid paper or vellum and graphite to draw and rework.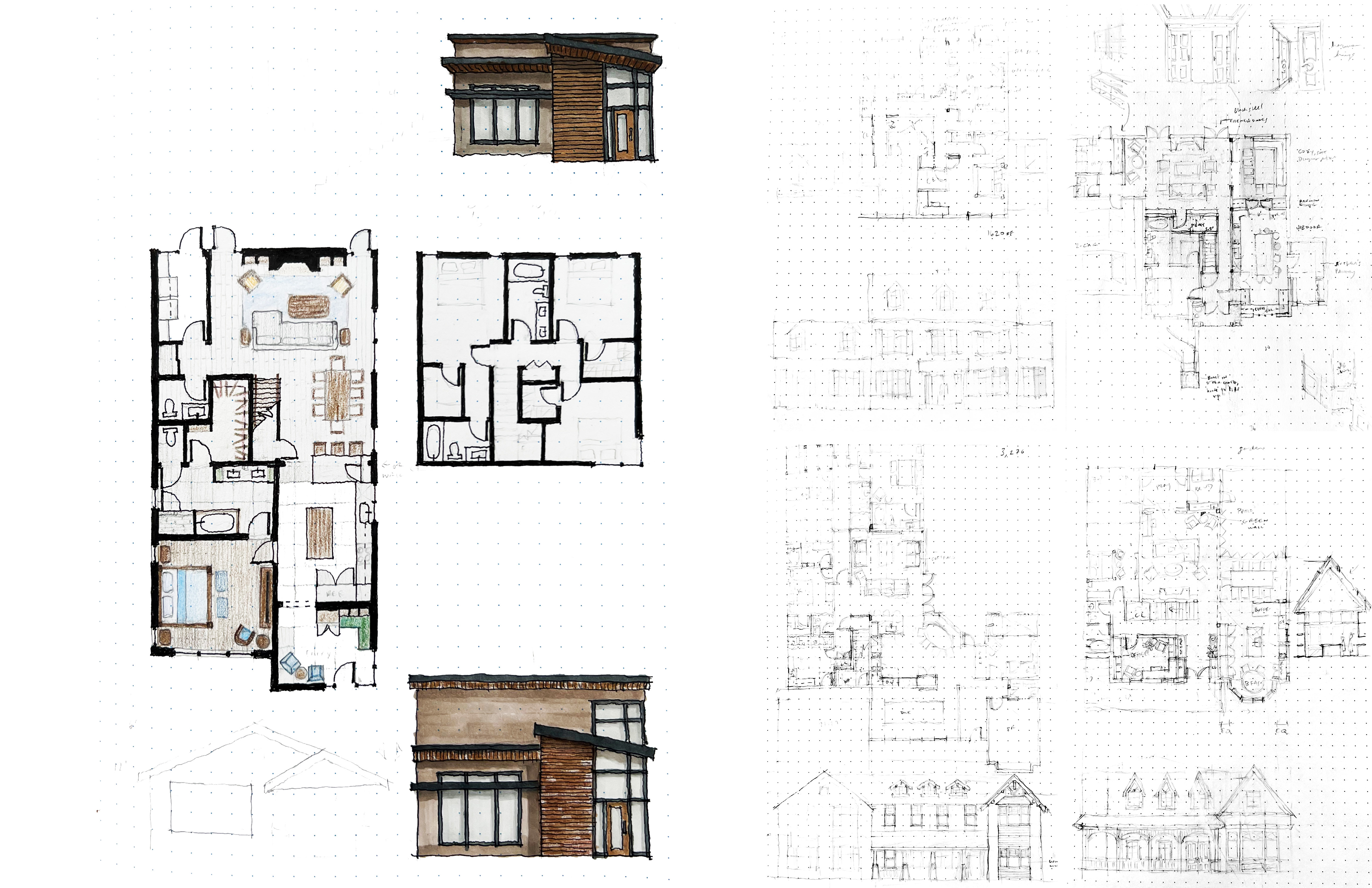 Lipscomb University - Bison Hall
As a project architect with Tuck-Hinton Architects, I worked with a team of professionals from the initial concept for the dorm through construction administration. I designed the units and created the working drawings with my colleagues, and coordinated civil, structural, mechanical, and electrical drawings. I helped oversee the construction of the dorm and its opening. My experience at a previous firm that worked on multi-family housing helped me jump into an essential role in the development of the plans and in adhering to national and local codes, as well as creating a dorm that felt more like a hotel than student housing.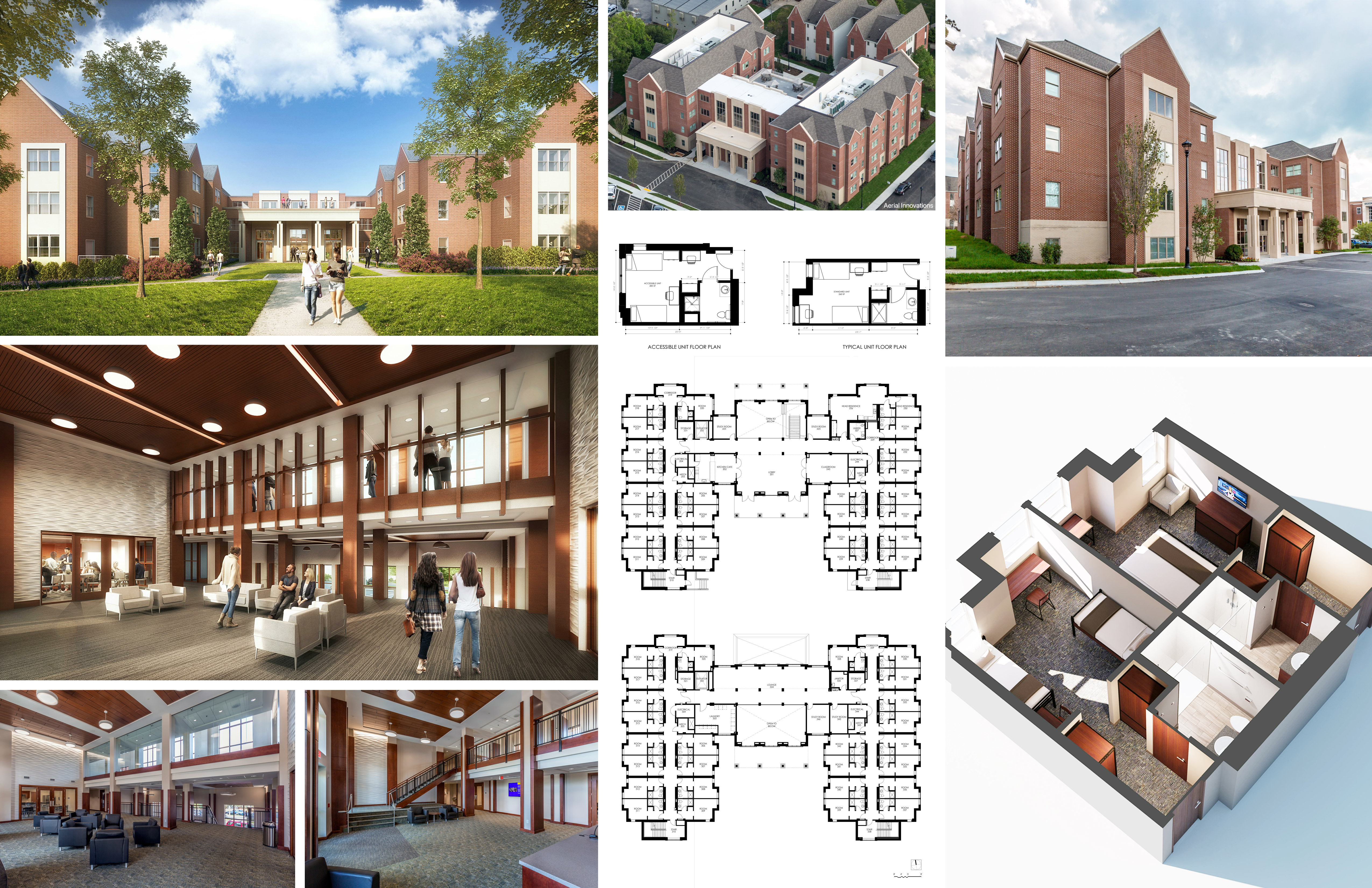 Envision Edgehill Community Research and Plan
Envision Edgehill Apartments was a community planning project (2017-2019) that sought to create a new, vibrant community with mixed-use, mixed-income housing that would replace the existing public housing on the site that is badly in need of repair.

We worked with residents and community stakeholders and held many meetings, workshops, and public Town Halls to, together, create a plan that was in the best interest of the current residents and the rest of the local community. We gathered feedback through surveys, conversations, guided activities, and other opportunities for comments on the developing plans. I had a vital role in managing our firm's role in the project, leading workshops, and creating the plan and design guidelines. The final product was a 20-year phased master plan with 1,400 units spanning 32 acres.