Project Overview
Baby Play Hacks is an app I created and launched in 2019, that is full of easy play ideas for babies, with a suggestion for every day from birth to 18 months old. Users can swipe through play ideas, or search by age, category, or keywords. Suggestions are tailored to their baby's age, and users can keep track of their baby's milestones in the app.
Project Type
iPhone App launched in 2019
Team Members
Hannah Fathi (Designer), Mohssen Fathi (Engineer)
My Role
Concept, user experience design, brand design, content, marketing
Deliverables
Layout, 550+ play ideas, marketing material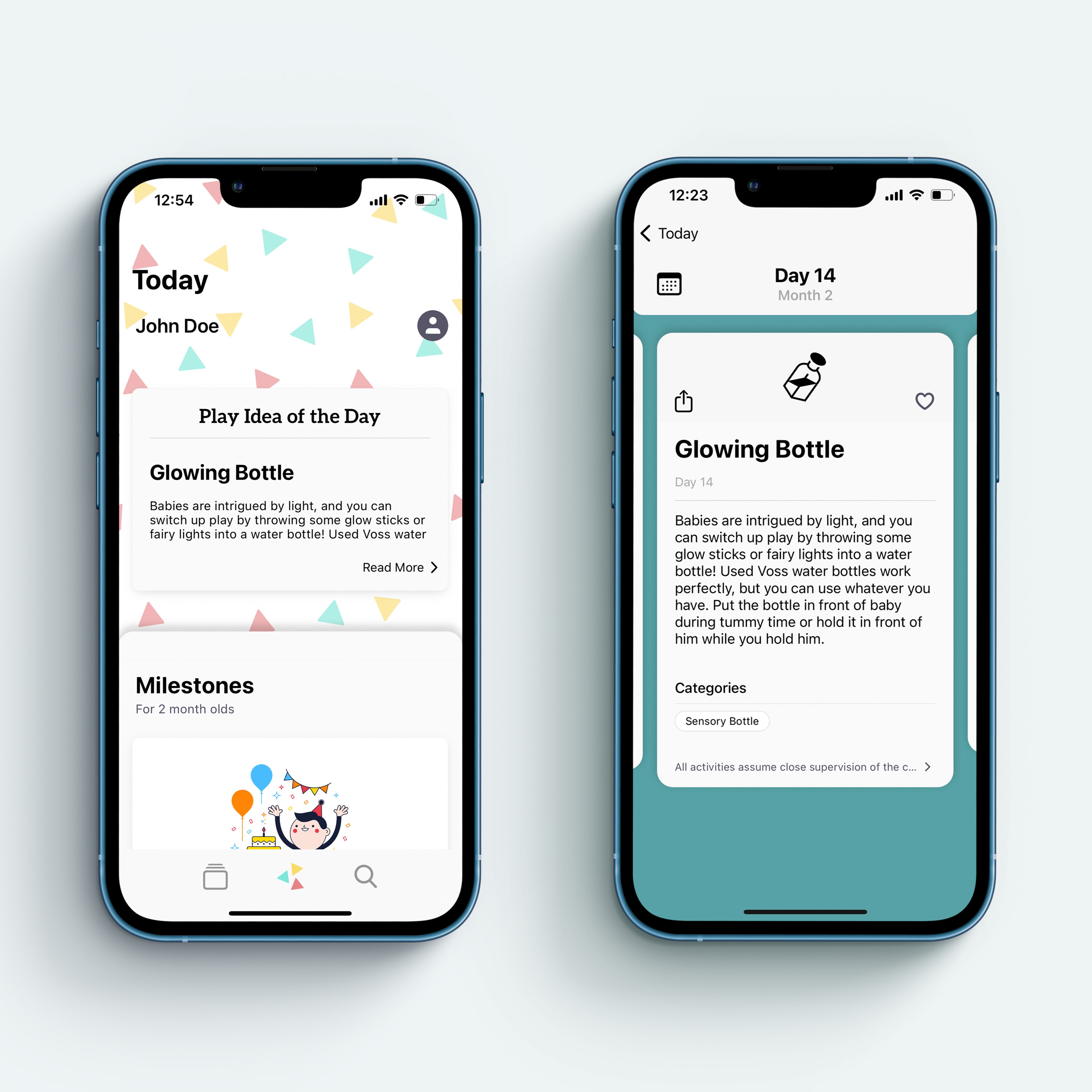 Project Goal
Baby Play Hacks was my first foray into professional UX design and began as my Instagram account and blog where I shared easy baby play ideas for parents. When my account quickly started taking off, followers were frequently asking for specific play suggestions for their babies' ages. I wanted to give them a way to see an easy play idea for every day of babyhood, so I teamed up with my husband, a software engineer to create a mobile app. Our goal was to create a fun, easy-to-use app that would give users one play idea a day based on their child's developmental age, but allow them to search and save additional ideas as well.
Target Audience
The target audience for the app was parents and caretakers of babies, specifically followers of my Instagram account and blog. We knew the majority of my followers were women aged 21-45 who were interested in the type of play ideas we intended to include in the app.
Initial Research and Design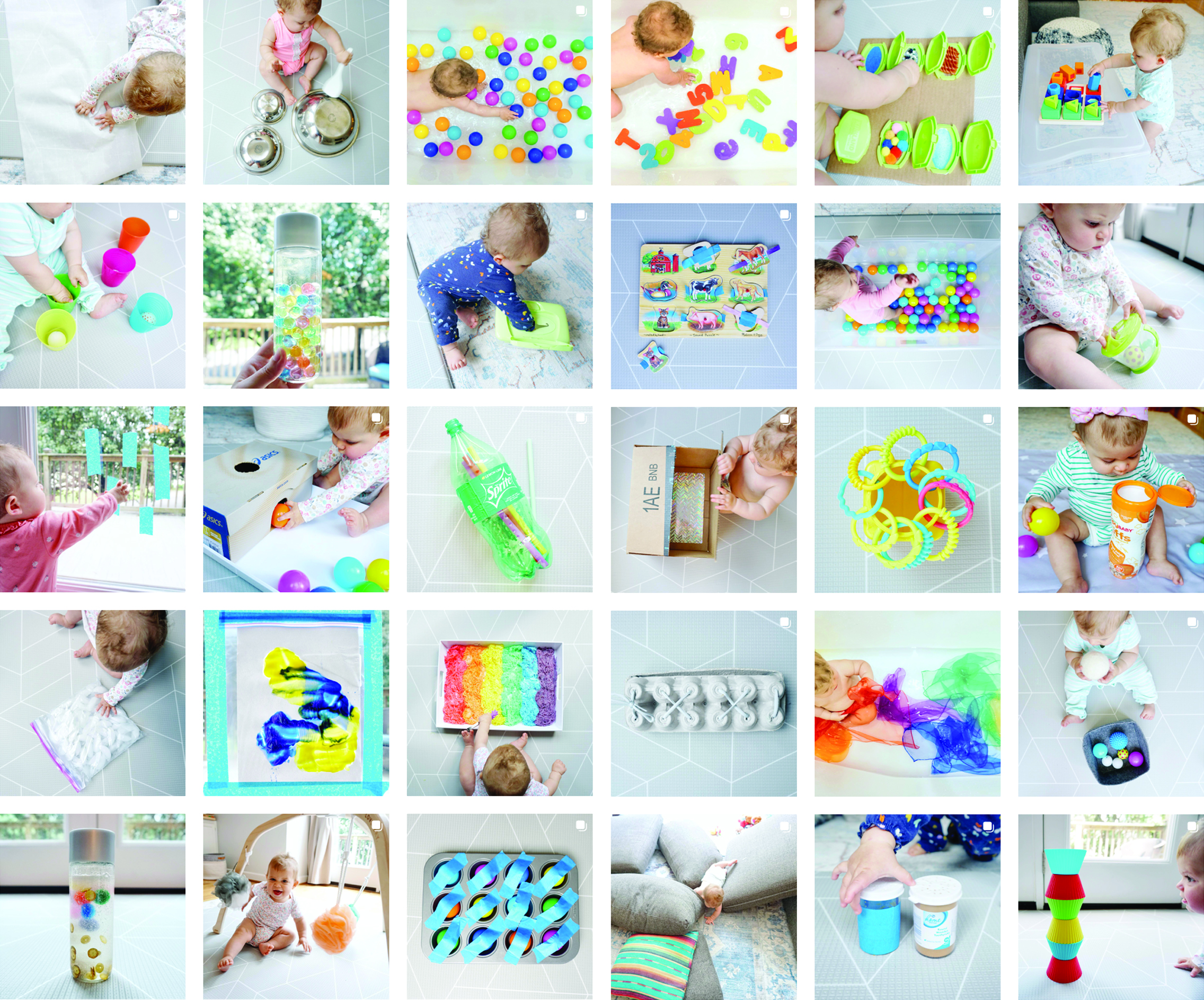 Initial Exploration
When I was brainstorming an idea for paid content that could help us monetize my account, I asked my followers in my Instagram stories if they would be interested in an iPhone app with play ideas. Out of over 200 responses, all but about ten followers responded that they would be interested. Some comments included that they needed the ideas to be simple and use items they already have at home.
Key Challenges & Constraints
The most challenging aspect of the project was our time constraint--both of us had other jobs and needed to create the app in two months. We knew it would be ideal to have photos or videos to accompany the play ideas, but we didn't have the time or budget to create them, so the primary content would need to be text-based, but still user-friendly.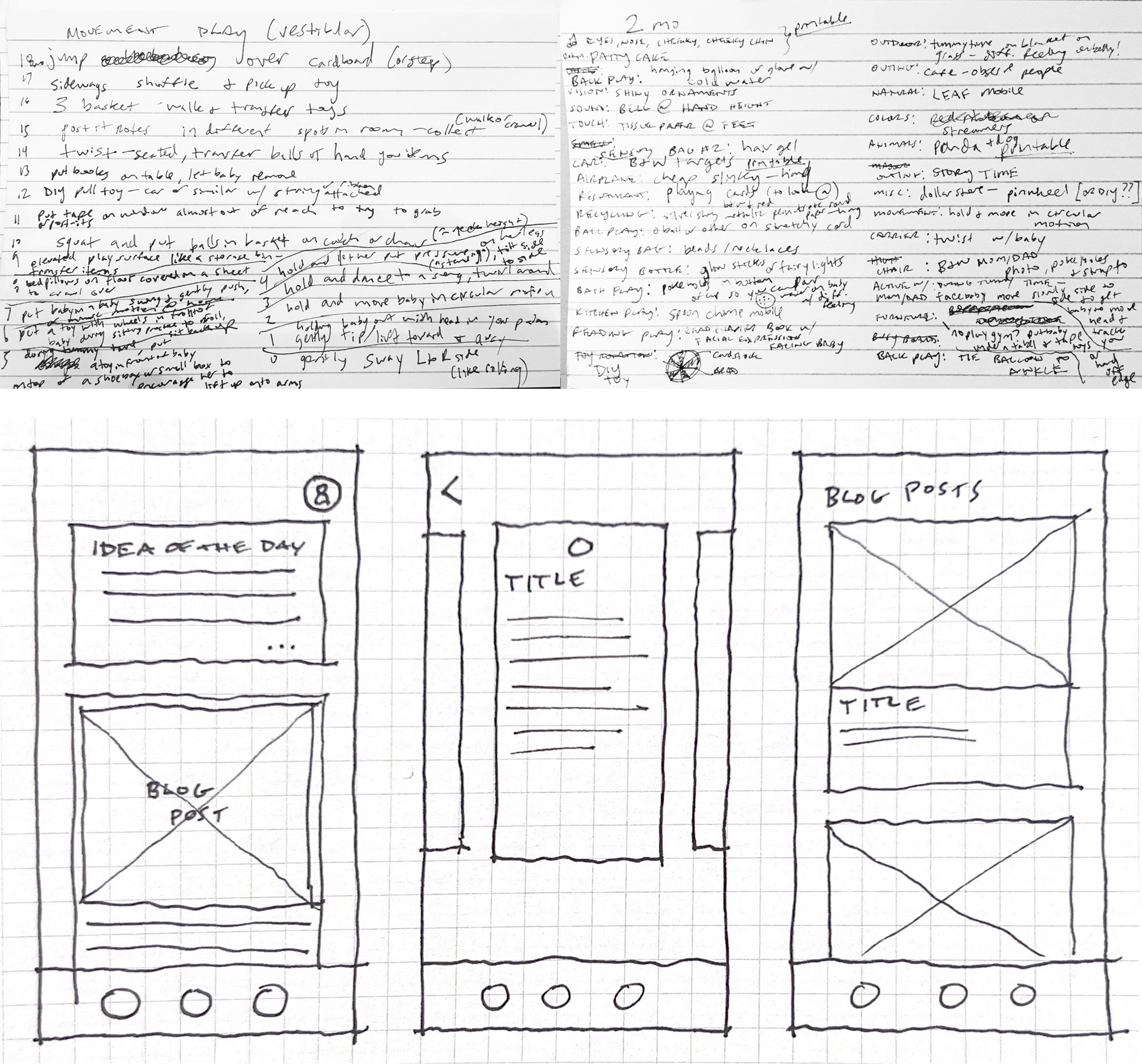 Competitive Analysis
I looked into other apps on the market at the time to see what similar services were being offered and at what price point.

Kinedu was the most downloaded similar application, but the price point was high ($60 a year) and the content felt very generic, with ideas that seemed like common sense rather than creative. The interface was not very intuitive or appealing. Several other small applications existed with limited markets and poor design and content.
Ideation
I researched user experience design and studied well-designed apps, then used my knowledge of design principles to come up with sketches for possible layouts. I wanted the app to be simple with a clear section for the play idea of the day, with the ability to expand the idea and swipe through ideas for the same age range. I also wanted users to be able to filter ideas and save them, and access blog posts.
Final Design
We refined the design, tested it with a few users recruited through my Instagram account, and launched the app in November 2019.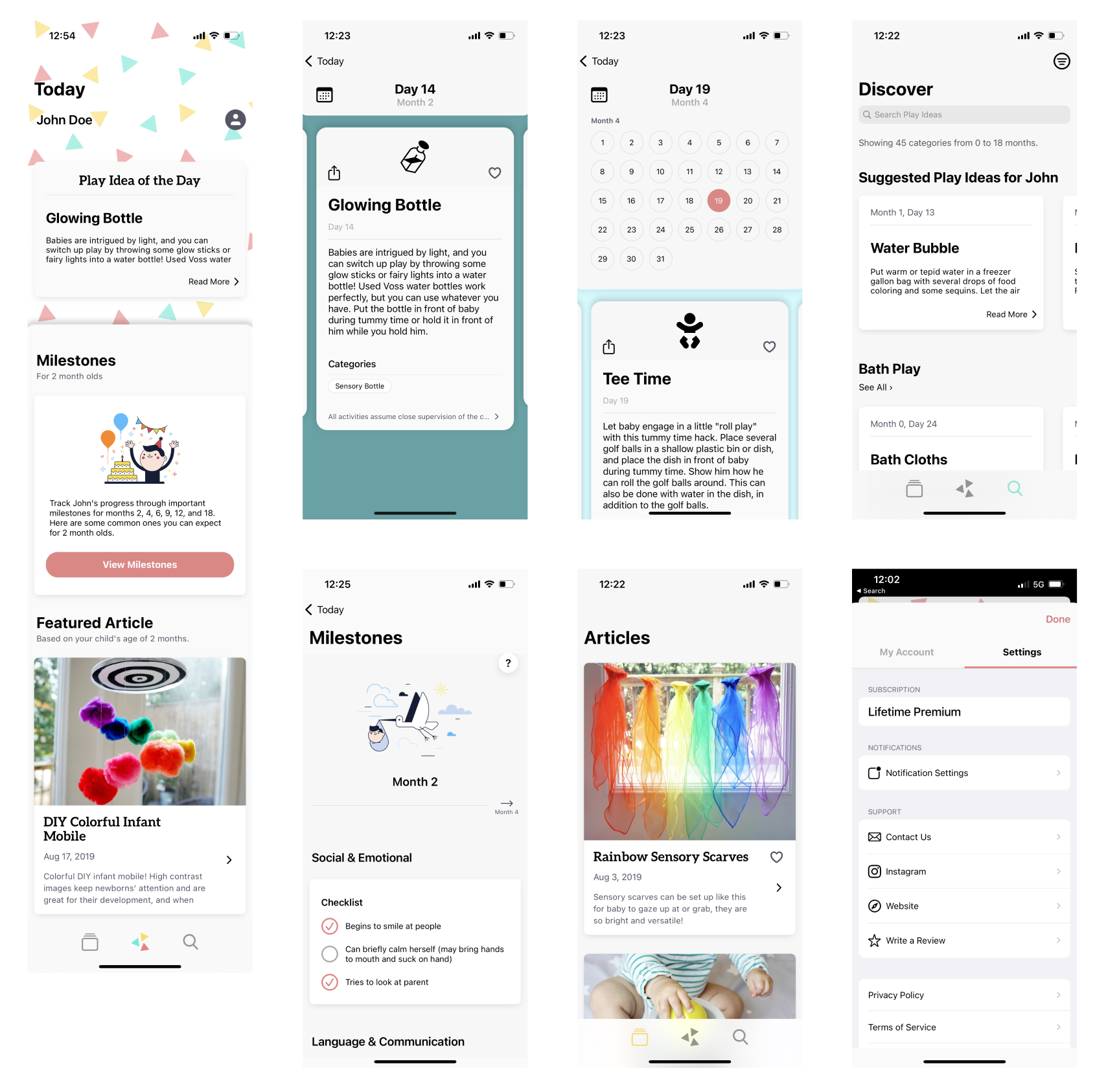 Lessons Learned
Overall, we were happy with how the app performed, and only had minor bugs to manage. If we had the resources we would have added more photos and videos, and additional content to draw in users outside of my followers.