Project Overview
Play & Learn Activities for Babies offers 65 easy-to-implement activities that use play as a teaching tool. The activities focus on motor skills, observation, investigation skills, and more to encourage babies' education and growth. These fun ideas are designed to delight babies while introducing important concepts and developing curiosity.
Project Type
Book published by Page Street Publishing Co, distributed by Macmillan - 2022
Team Members
Hannah Fathi, Page Street Publishing Co.
My Role
Author, concept, project design, photography, feedback on graphic design, input on branding, marketing
Deliverables
Text, photographs, design feedback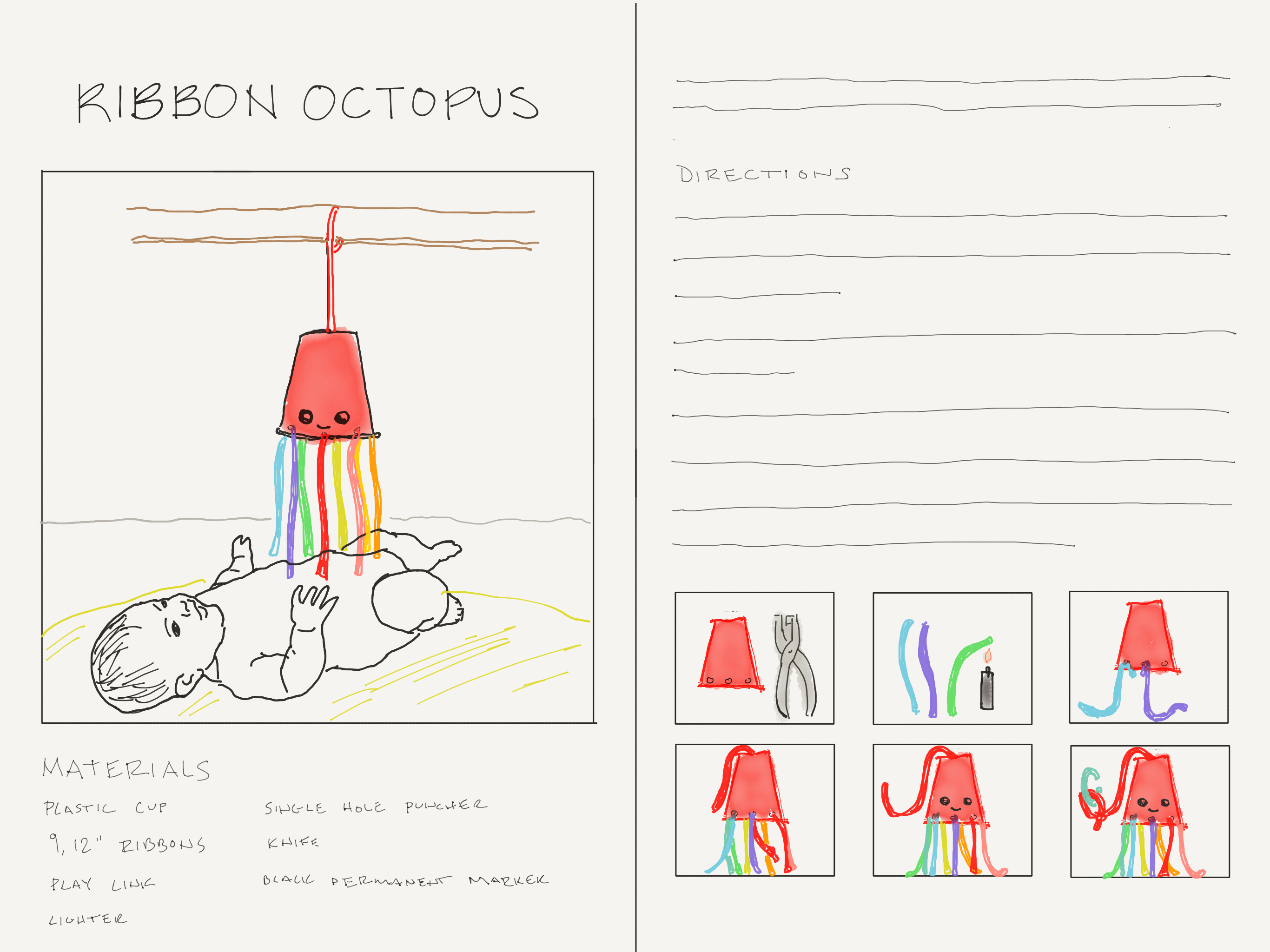 Project Background
In 2020, as stay-at-home orders were widespread, my blog and Instagram account, Baby Play Hacks, which I began in 2019, became a popular source for parents to find easy, inexpensive activities and play ideas for their babies and toddlers. I gained over 120,000 followers and I took a break from architecture to work on my account while I was home with my daughter.

Page Street Publishing approached me to ask if I would create a book of play ideas. I worked on the concept for what the book might include, and we landed on 65 activities for infants to two-year-olds.
Project Process
I brainstormed projects and the book structure, created initial concepts for the page layouts, wrote sample projects, and sent in sample photography. The publishing team approved the concept and we signed a contract.

I gave birth to my son in August of 2020, then shortly after started working on the book while at home with my daughter and son. I made practice projects to finalize the concepts, then photographed each of the 65 activities, step-by-step, taking the final beauty shots for the activities as well. I wrote the book on a short deadline, then worked with the publisher's designer and editor to solidify the layout and text of the book. Finally, I marketed the book on my social media.
Final book pages and photography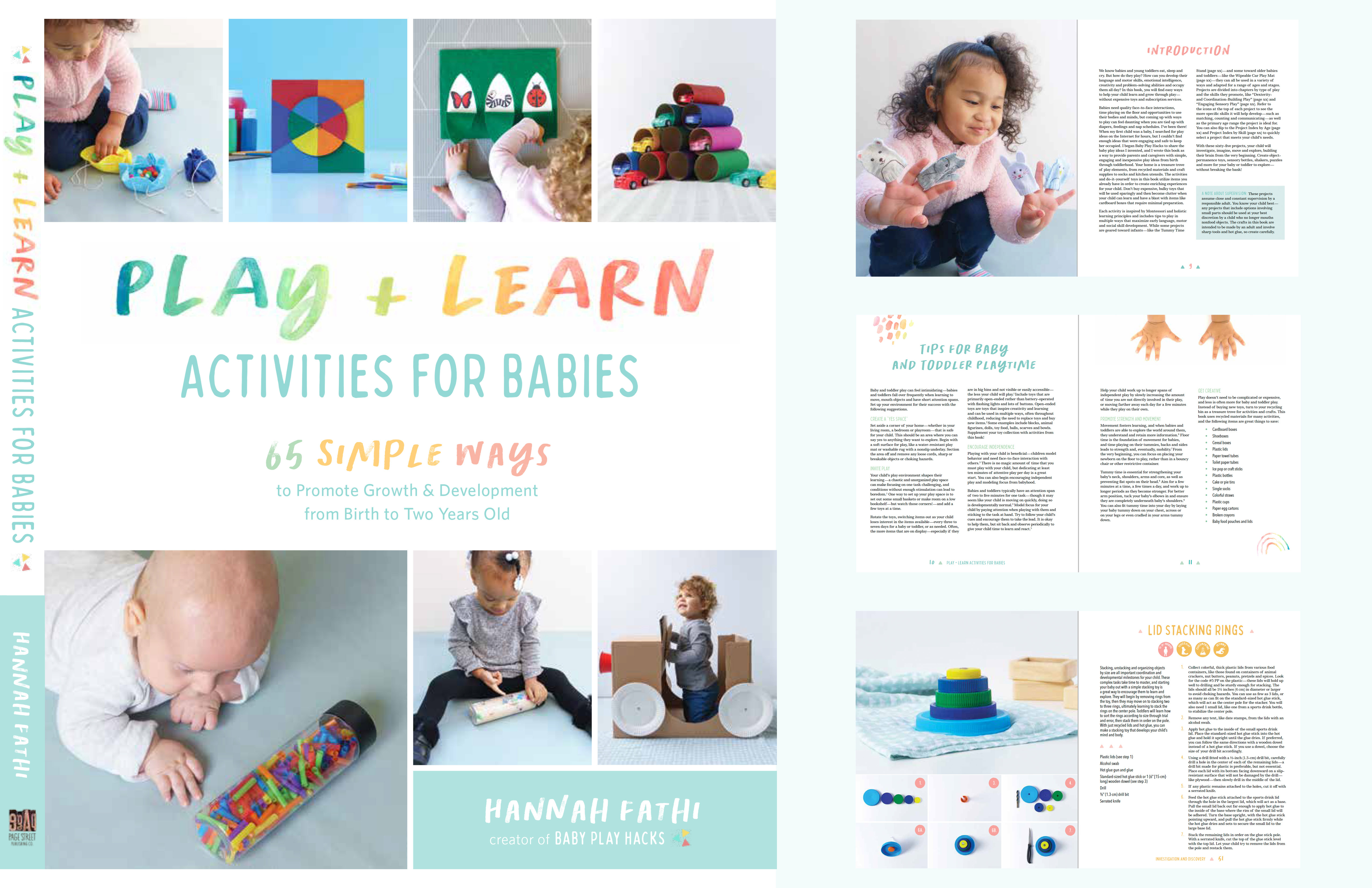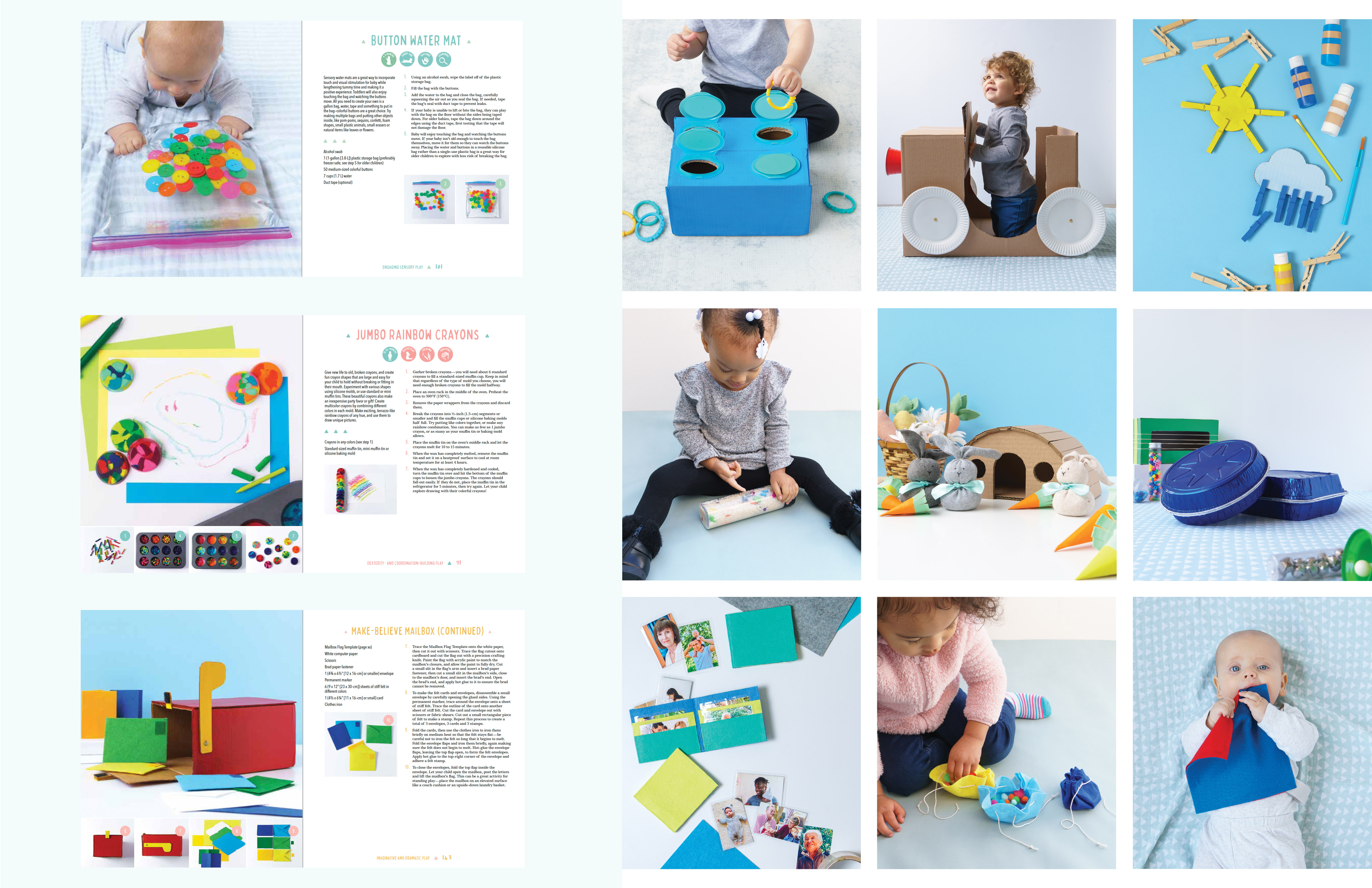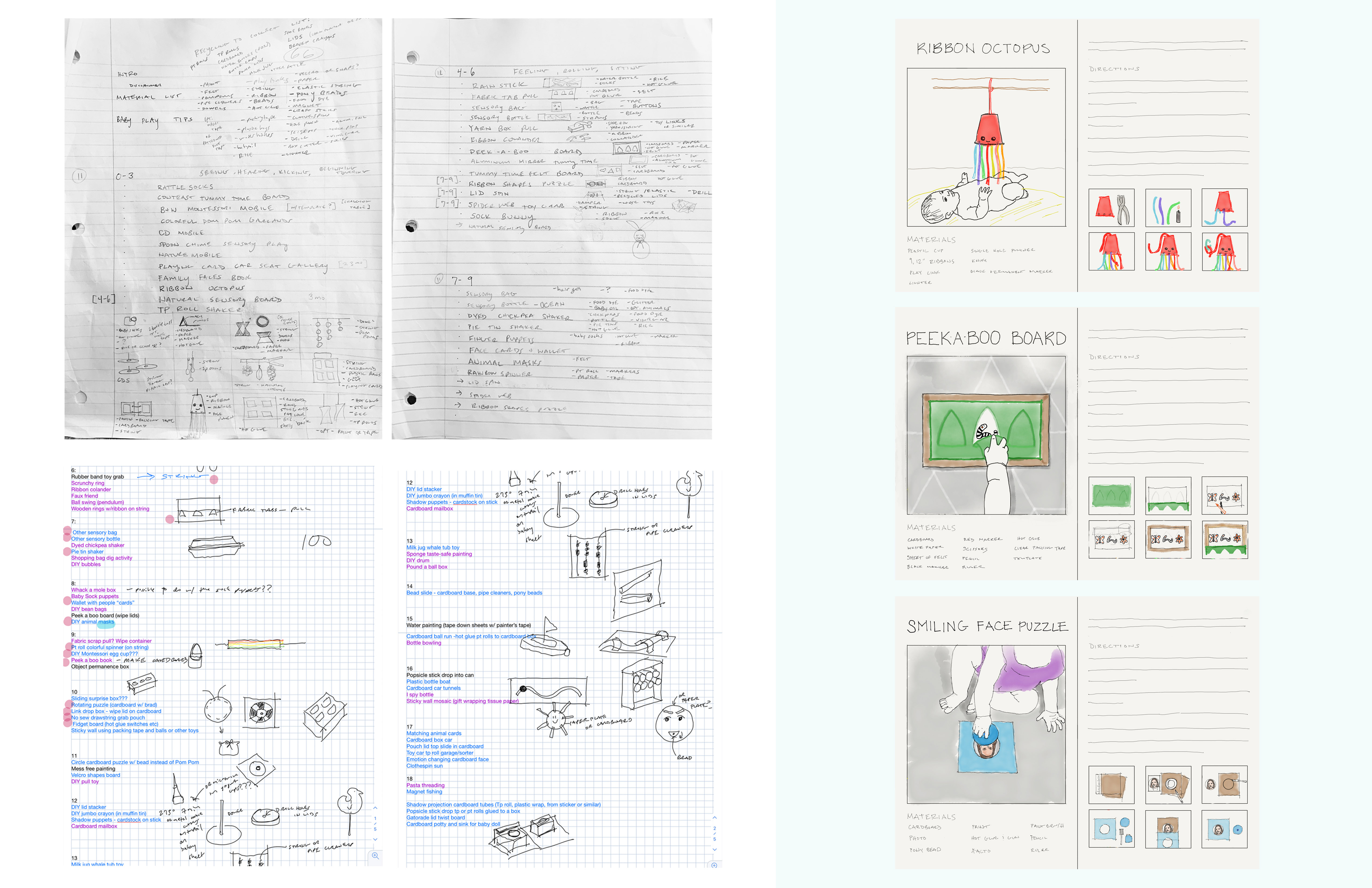 Play + Learn Activities for Babies was published in 2022 by Page Street Publishing and is now sold in retailers across the United States and Canada.